IN THE R/C BUSINESS SINCE 1992 !
Radio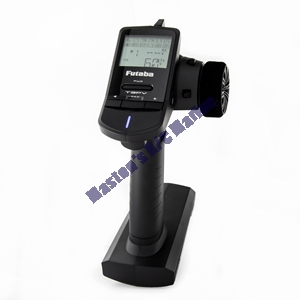 3PV Features: -10 Model memory -Low battery alarm -DT3 Switch selection -Adjustable trims/ subtrims -Dual rates -End point adjustment -4 Wheel steering/ brake mix -Steering and throttle expo -Fail safe function -ABS -Model data copy Included: -Transmitter -Receiver -Mini Screwdriver -Manual Specifications: Type 3+1 channel T-FHSS, S-FHSS, FHSS System Voltage input 6-7.4V Current Drain 100mA or less Transmitting frequencies 2.4 GHz band/ Transmitting RF power output 100mW EIRP or less Power requirement 3.7V-7.4V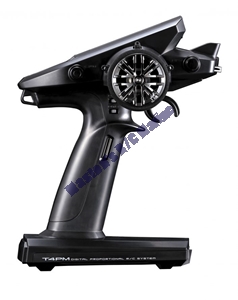 With its elaborate LCD screen, multi function switch, and telemetry function, the 4PM strikes the best balance between features and operability. Various data can be monitored from the driver's stand, which give you an advantage that leads to victory. 4PM can display many telemetry data such as a voltage of the receiver battery, an external power supply, temperature of a cylinder or motor case, and RPM of a motor, in real-time. It is easy to adjust transmitter settings, such as digital trim button assignment and steering speed, from the easy access menu screen. LAP LIST function can shows both average time and total time. More intuitive settings of throttle and steering are possible, as well as Steering MIX. The characteristics of your programmable servo can be changed directly from the 4PM. 4PM can connect to Futaba speed controller to variable frequency and other data changes. The 4PM has SR-Mode, S-FHSS, and T-FHSS systems.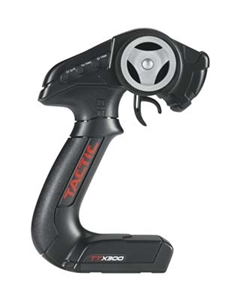 Tactic TTX300 2.4GHz 3-Channel Surface Pistol Grip Radio